ON TRACK, ON TIME, ON BUDGET
future-proofed electrical solutions done right
Chase Park Technology make your electrical contracting projects easier, quicker and more resilient.
CHOOSING THE WRONG CONTRACTORS CAN BE COSTLY
Selecting a team of construction partners for a project can be a daunting task. There is so much riding on making the right choice:
• Missed Deadlines
• Spending Over Budget
• No Room for Growth
• Lack of Clarity
• Unforeseen Problems
• Unnecessary Stress
• Poor Communication
SIMPLIFY YOUR PROJECTS WITH CHASE PARK
Build a risk-free plan of action that guarantees to keep your project on track, on time and on budget.
• No Surprise Fees
• Transparent Communication
• On-Time Delivery
• Flexible Solutions
• Stress-Free Projects
Chase Park Technology has been one of our key partners for over 14 years, delivering products and services to meet both our and our customer's needs. They are always flexible and responsive to new requirements; adapting as our market progresses. This partnership is going from strength to strength as we transition through to digital solutions for our clients. We would highly recommend Chase.
Tunstall Healthcare UK
Their forward-thinking and proactive nature has ensured our projects are delivered on time, on budget, and to our exceptionally high standards. They always put us first, solving problems and meeting our tight deadlines. We are so pleased we put our trust in Chase Park Technology and would recommend them to any company seeking a reliable electrical contractor
McCarthy and Stone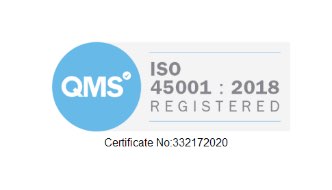 GET STARTED ON YOUR NEXT PROJECT
Let us know your project requirements and aspirations.
We get together to present a proposal and finalise details, timelines and quotation.
The project kicks off on your say-so and we'll be ready to put our plan into action
At Chase Park Technology we know you're the kind of people who want to get your electrical contracting projects right first time. To achieve that, you need solutions which are future-proofed, catering for growth and development.
Many electrical contractor's design for current needs without taking flexibility and future demands into account, giving the solution a short shelf life. We believe solutions should be long-lasting, giving you the best value for money and the option to change without professional assistance.
We understand that timely, on-budget project delivery is just as important as quality, which is why we also guarantee to be on track, on time and on budget.
Here's how it works, step one; get in touch and let us know your electrical contracting requirements, step two; book in a meeting to go over proposal and step three; give us the go-ahead to put our plan into action.
So, don't settle for an over-budget solution that won't support your growth and give yourself the flexibility and reliability you deserve.
Flexible electrical solutions which survive growth and change. Meets and exceeds industry standard with NICEIC accreditation.
Protect yourself against the future, taking full control of your site security, minimising risk and maximising safety.
DATA CABLING,
TELECOMS & FIBRE
Unlock a new level of efficiency with our intelligent network solutions. Gain solid infrastructure with self-management options.
The price we quote will always be our best offer. We don't match cheaper quotes because we believe that value is more important than cost. Our quotes are highly competitive, with the additional guarantee of being on track, on time and on budget.
We aim to keep all of our projects in house, to maintain full control over the work at hand. We do, however, have access to a team of vetted subcontractors who we can deploy for projects with a tight deadline.
We have all the necessary resources and experience to handle large-scale projects. If you have a large project which requires our expertise, please get in touch on PHONE to set up a meeting.
There will be no charge until our project proposal and quote is approved. Before this time, you will have the opportunity to meet with our team, invite our team for a site visit and consider the proposal.
We guarantee to be on track, on time and on budget and will do everything in our power to ensure we meet this. Our extensive site assessment allows us to foresee any possible setbacks and take these into account in our finish date estimation. If, after this, a project still running behind schedule, we will deploy our back up team to ensure we make the deadline.