Chase Park Technology make your electrical contracting projects easier, quicker and more resilient.
SIMPLIFY YOUR ELECTRICAL PROJECTS WITH CHASE PARK
A complete range of electrical contracting services to meet all your needs.
• 20yrs experience
• Fully accredited
• On track, on time & on budget
• Future-proof solutions
After an initial discussion about your electrical contracting needs, we undertake an in-depth survey of your premises to provide you with the very best solutions based on your requirements and budget.
The survey will highlight:
• Your precise electrical contracting requirements
• The best solution for your needs and budget
• What is required to meet UK regulations
Our experienced electricians will carry out your project with the minimum disruption to your business as possible. We pride ourselves on being on track, on time and on budget.
• Dedicated project manager
• Experienced certified electricians
• Minimum disruption
• Premium branded, future-proof equipment
All our electrical work is fully tested and in line with current UK regulations. We never take shortcuts and pride ourselves on tidy precise electrical installations.
• Fully tested by our expert installers
• Fully compliant with UK regulations
• Expert aftercare
Keep your electrical systems up to date and compliant with regular maintenance by our expert engineers.
• Identify problems before they happen
• Protects your business from accidents
• Compliant with all UK regulations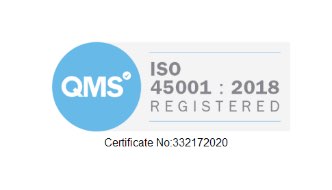 GET STARTED ON YOUR NEXT PROJECT
Let us know your project requirements and aspirations.
We get together to present a proposal and finalise details, timelines and quotation.
The project kicks off on your say-so and we'll be ready to put our plan into action
Yes, all electrical work is guaranteed for 12 months, including parts and labour.
Yes, we can provide electrical maintenance contracts to commercial and industrial clients. Please contact us to discuss the scope of the contract and we provide you with a quote.
To be approved by the NICEIC, contractors have to be carefully checked and reviewed in all aspects of their operations. This assesses technical competence and also administrative procedures and capabilities. Using an NICEIC approved contractor ensures that you will be getting quality service.