ON TRACK, ON TIME, ON BUDGET
Full fire security systems from infrastructure design and installation to accredited testing and maintenance.
SIMPLIFY YOUR FIRE SAFETY SYSTEMS WITH CHASE PARK
Fire security systems that minimise risk and maximise safety in all eventualities.
• Protection against future events
• Prevention, detection, containing and escape
• Reassurance to be covered for future events
• Maintenance for continual safety
• In-line with British Standards
After an initial discussion about your needs we undertake an in-depth survey of your premises to provide you with the very best fire safety system for your requirements and your budget.
The survey will highlight:
• Your precise fire safety system requirements
• The best solution for your needs and budget
• What is required to meet UK regulations
Our expert engineers will install your fire safety system with the minimum disruption to your business as possible. We pride ourselves on being on track, on time and on budget.
• Dedicated project manager
• Expert engineers
• Minimum disruption
• Premium branded, future-proof equipment
Before we hand over your new fire safety system we'll make sure everything is tested and working perfectly. We give you detailed instructions on how to operate the system and we're only a phone call away should you need any help.
• Fully tested by our expert installers
• Detailed instructions on how to use your new system
• Expert aftercare
Keep your fire safety systems up to date and compliant with regular maintenance by our expert engineers.
• Keep your fire safety system running smoothly
• Identify problems before they happen
• Compliant with all UK regulations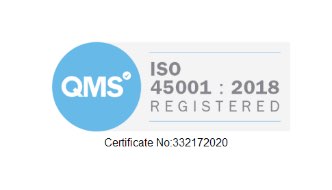 GET STARTED ON YOUR NEXT PROJECT
Let us know your project requirements and aspirations.
We get together to present a proposal and finalise details, timelines and quotation.
The project kicks off on your say-so and we'll be ready to put our plan into action
Regular maintenance and service checks on all fire safety equipment is important. Fire Alarm Systems should be tested and serviced at a minimum of twice a year.
The type of system you need will depend on the size of your property and your fire risk assessment. You can find out more about our range of fire detection systems by calling 01543 504163.
Your system will have a battery backup to cover you in power outages. This battery will sustain normal operation for several hours. Once power is restored, the batteries will automatically recharge.