DATA CABLING , TELECOMS & FIBRE
Unlock a new level of efficiency with our intelligent network solutions. Providing solid infrastructure with self-management options.
DATA CABLING, TELECOMS & FIBRE
SIMPLIFY YOUR DATA CABLING, TELECOMS & FIBRE PROJECTS WITH CHASE PARK
Solutions that can withstand simultaneous access and busy networks, for connection you can rely on.
• Improved network integrity
• Reliable speed and capacity
• Stay connected with internal and
external communication
• Solutions to survive expansion
After an initial discussion about your data cabling, fibre and telecoms needs we undertake an in-depth survey of your premises to provide you with the very best solutions based on your requirements and budget.
The survey will highlight:
• Your precise requirements
• The best solution for your needs and budget
• What is required to meet UK regulations
Our experienced engineers will carry out your project with the minimum disruption to your business as possible. We pride ourselves on being on track, on time and on budget.
• Dedicated project manager
• Experienced certified electricians
• Minimum disruption
• Premium branded, future-proof equipment
All our work is fully tested and in line with current UK regulations. We never take short cuts and pride ourselves on tidy and precise installations.
• Fully tested by our expert installers
• Fully compliant with UK regulations
• Expert after care
Keep your systems up to date and compliant with regular maintenance by our expert engineers.
• Identify problems before they happen
• Prevent loss of business due to downtime
• Compliant with all UK regulations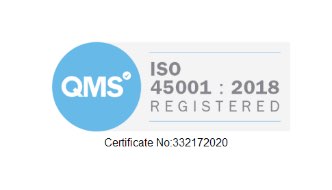 GET STARTED ON YOUR NEXT PROJECT
Let us know your project requirements and aspirations.
We get together to present a proposal and finalise details, timelines and quotation.
The project kicks off on your say-so and we'll be ready to put our plan into action
Call it whatever you choose - structured cabling, data cabling, Cat 5, Cat 5e, Cat 6 or 10Gig fibre optic – network cabling is the foundation of almost any communication system, be it data, voice, VoIP or wireless.
It will support a range of applications and allow for change and growth with ease and at low cost. Designed to alleviate workflow disruption and network downtime associated with office restructuring.
We will help you evaluate, design and install the optimal integrated system for your company. We supply, install and maintain: Copper Infrastructure Cabling Solutions & Fibre Optic Cabling Solutions.
Relocation and staff turnover are challenging events in themselves. Well-installed structured cabling delivers flexibility in terms of size and location.