ON TRACK, ON TIME, ON BUDGET
Keep full control at your fingertips. Our sophisticated systems ensure full security is a given, not a worry.
SIMPLIFY YOUR ACCESS CONTROL WITH CHASE PARK
Banish site vulnerabilities with comprehensive access control solutions.
• Interface with other equipment
• Self-Manageable Control
• 24/7 Security by Virtual Gatekeeper
• Range of sophistication available
After an initial discussion about your requirements, we undertake an in-depth survey of your premises to provide you with the very best access control system for your requirements and your budget.
The survey will highlight:
• Your precise access control requirements
• The best solution for your needs and budget
• Opportunities to integrate with your existing systems
Our expert engineers will install your access control system with the minimum disruption to your business as possible. We pride ourselves on being on track, on time and on budget.
• Dedicated project manager
• Expert engineers
• Minimum disruption
• Premium branded, future-proof equipment
Before we hand over your new access control system we'll make sure everything is tested and working perfectly. We give you detailed instructions on how to operate the system and we're only a phone call away should you need any help.
• Fully tested by our expert installers
• Detailed instructions on how to use your new system
• Expert after care
Keep your access control systems up to date and secure with regular maintenance by our expert engineers.
• Keep your access control system running smoothly
• Identify problems before they happen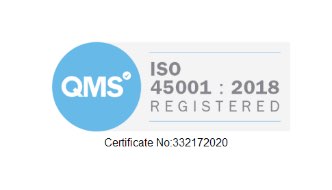 GET STARTED ON YOUR NEXT PROJECT
Let us know your project requirements and aspirations.
We get together to present a proposal and finalise details, timelines and quotation.
The project kicks off on your say-so and we'll be ready to put our plan into action
Employee access can be controlled digitally, so you would need to delete the authorisation for that particular card. The card can then be replaced and reauthorized. The same goes for employees who are leaving the company.
Yes, doors or barriers would remain locked as default. All systems have battery backup to keep the access control functioning. If the power cut lasts longer than the battery life, the physical keys would need to be used.
Yes, typical integrations include cameras, intruder detection, time and attendance, visitor management systems and more.