ON TRACK, ON TIME, ON BUDGET
Effective CCTV is so much more than just a camera. We optimise CCTV performance to provide a watchful eye at all times.
SIMPLIFY YOUR CCTV SYSTEMS WITH CHASE PARK
Upgrade your CCTV to work as a successful deterrent and a powerful tool.
• Optimised CCTV solutions for
maximum value
• tailored to your site
• Open communication
• Transparent pricing
When it comes to CCTV there's no one size fits all solution. After an initial discussion about your requirements we undertake an in-depth survey of your premises to provide you with the very best CCTV solution for your requirements and your budget.
The survey will highlight:
• Optimised CCTV solutions for maximum value
• Tailored to your site
• Open communication
• Transparent pricing
Our expert engineers will install your CCTV system with the minimum disruption to your business as possible. We pride ourselves on being on track, on time and on budget.
• Dedicated project manager
• Expert engineers
• Minimum disruption
• Premium branded, future-proof equipment
Before we hand over your new CCTV system we'll make sure everything is tested and working perfectly. We give you detailed instructions on how to operate the system and we're only a phone call away should you need any help.
• Fully tested by our expert installers
• Detailed instructions on how to use your new system
• Expert aftercare
Keep your CCTV systems up to date and secure with regular maintenance by our expert engineers.
• Keep your CCTV system running smoothly
• Identify problems before they happen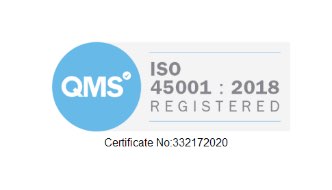 GET STARTED ON YOUR NEXT PROJECT
Let us know your project requirements and aspirations.
We get together to present a proposal and finalise details, timelines and quotation.
The project kicks off on your say-so and we'll be ready to put our plan into action
Generally, CCTV cameras are available in monochrome (black and white) or colour. The different types of cameras are Board CCTV cameras, Bullet CCTV cameras, Fixed Dome cameras or Vandal Proof cameras, Fixed CCTV cameras (also known as Static cameras), Zoom cameras, PTZ (Pan, Tilt, Zoom) cameras, High-Speed Dome cameras and IP (Internet Protocol) Network Cameras.
We wouldn't recommend wireless cameras for any permanent CCTV, domestic or commercial. Wireless cameras have several flaws which make them unreliable. They aren't secure, still require power, operate on crowded frequency bands and transmission can be interfered by many different electronic devices.
For Standard Definition (SD) streaming a 0.5MB service is sufficient. For High Definition (HD) or streaming of multiple cameras at once, we'd recommend anything above 2MB.