ON TRACK
ON TIME
ON BUDGET
Partnerships should relieve stress, not add to it. Our mission is to create lifelong bonds with clients built on trust, communication and, of course, quality solutions.
BUILT ON TRUST, COMMUNICATION & QUALITY SOLUTIONS
Taking our name from our roots in Cannock-Chase, Chase Park Technology was set up in 2002 as a data networking infrastructure company.
Our growing client demand propelled us into the commercial construction sector, where we now boast nearly 2 decades of experience.
Our hands-on experience and growing pool of happy clients has established us as specialists in the design, installation and maintenance of electrical, security, fire and network infrastructure.
Throughout this journey, our clients have remained at the heart of what we do. We continue to pride ourselves on our core values of honesty and accountability, helping your project stay on track, on time and on budget.
Paul has always loved the construction industry, so he founded Chase Park in 2002. His dream was to provide effective solutions for regional builders and contractors as a first or second tier supplier with an experienced team of professionals who can carry out installation and maintenance work effectively.
Electrical Contracts
Manager
A well rounded and experienced professional with over 30 year's industry experience. Gez acts as the technical authority on all building electrical matters associated with maintenance and installation ensuring our compliance with current standards.
Jon is responsible for project delivery and customer satisfaction throughout the UK. After 15 years at Chase Park, he has never failed to deliver. He has a proven track record of working in a fast-paced environment, managing multiple teams across the country.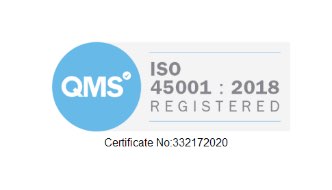 Flexible electrical solutions which survive growth and change. Meets and exceeds industry standard with NICEIC accreditation.
Protect yourself against the future, taking full control of your site security, minimising risk and maximising safety.
DATA CABLING,
TELECOMS & FIBRE
Unlock a new level of efficiency with our intelligent network solutions. Gain solid infrastructure with self-management options.